India Post has issued a notification for GDS 30, 041 vacancies on Pan India Basic. One who wants to engage in this department can apply now. For more check the complete recruitment notification released by India Post.
India Post Recruitment provides job opportunities across a wide spectrum of roles and functions, catering to candidates with varying educational backgrounds and skill sets. Some of the key job categories include:
India Post Recruitment 2023 for 30,041 Vacancies!
Featuredimage
Post Name - GDS
Total No of Posts - 30, 041
Pay - Emoluments in the form of Time Related Continuity Allowance (TRCA) plus Dearness Allowance thereon are paid to the GDS. The applicable TRCA to different categories are as under
Minimum Age Limit - 18 Years
Maximum Age Limit - 40 Years
Education Qualification - passed Secondary School Examination of 10th standard having passed in Mathematics and English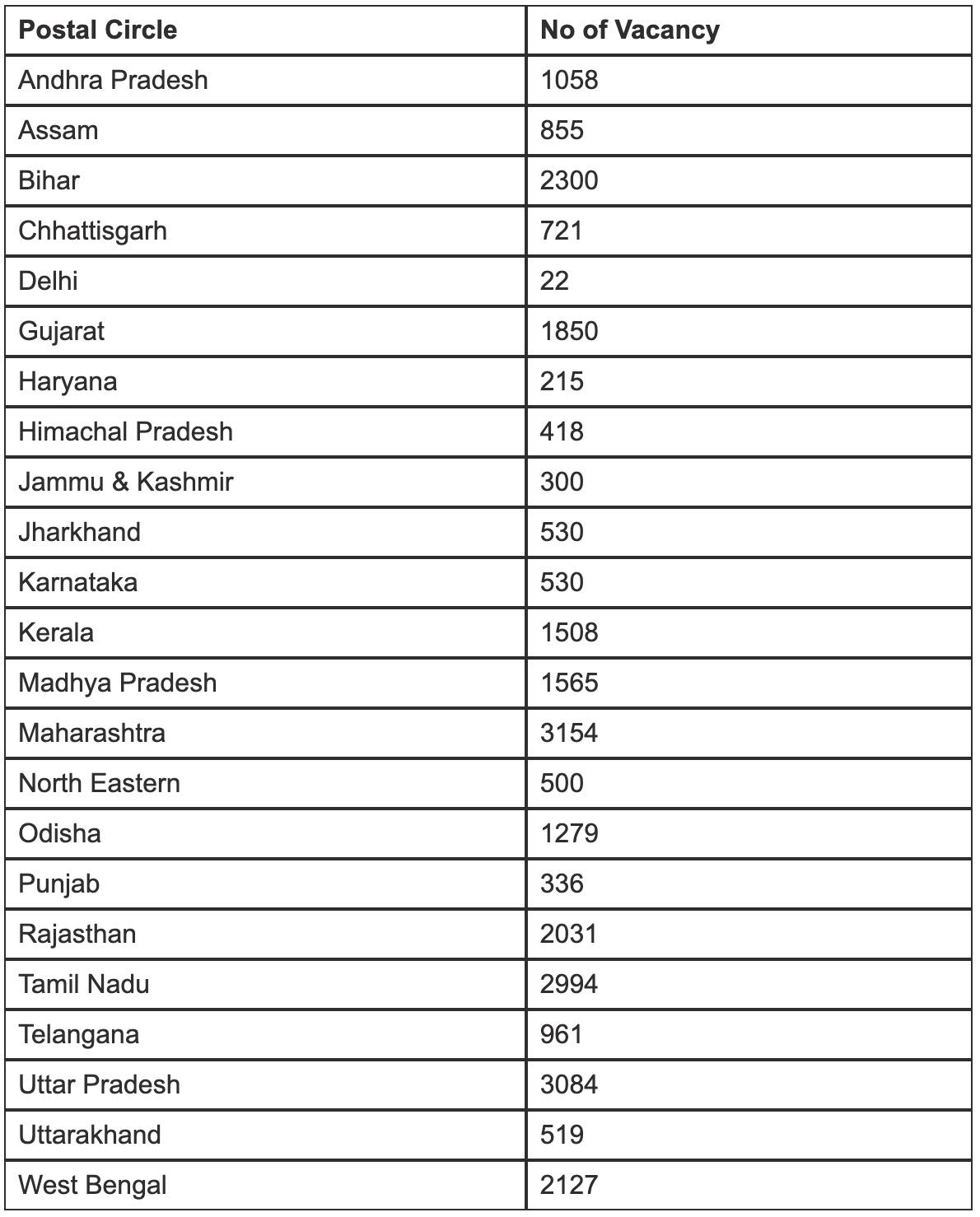 Some of the India Post Departments!
Postal Assistants and Sorting Assistants: These are clerical roles that involve sorting and processing mail, assisting customers, managing records, and maintaining efficient postal operations.

Postmen and Mail Guards: Postmen are responsible for the delivery of mail and parcels within a designated area, while mail guards ensure the security of mail during transit.

Multi-Tasking Staff (MTS): MTS personnel handle a range of tasks, from administrative duties to manual labor, supporting various functions within post offices.

Postal Inspectors and Postal Assistants (Savings Bank Control Organization): These roles involve financial supervision and management, ensuring the smooth operation of postal savings schemes and banking services.

Indian Postal Service (IPoS) Officers: These are elite administrative positions that involve managing different aspects of postal operations, policy-making, and strategic planning.

Gramin Dak Sevaks (GDS): Operating in rural areas, GDS personnel provide vital postal services to remote communities, including delivery and collection of mail and providing basic banking services.

Technical and Administrative Roles: India Post also offers technical and administrative positions related to IT, finance, human resources, and more, catering to individuals with specialized skills.
Recruitment Process
The recruitment process for India Post varies based on the specific job category. Generally, it involves a combination of written exams, skill tests, interviews, and document verification. The organization usually releases notifications for job openings, outlining eligibility criteria, application procedures, and examination patterns. Aspiring candidates can stay updated through the official India Post website, employment news, and other reliable sources.